Penniless Free Classifieds South Africa is a platform where you can advertise services, unwanted goods, jobs or sell your car. We have categories for all products and selling items have never been this easy.
Why Use Penniless Free Classifieds and not other major Competitors?
We are new and dynamic! Unlike major classified ads services is South Africa, we are a team that dedicate our time and devotion to Penniless Classifieds. We have a fast reply rate and assist people where possible. For us Penniless is not only an advertising website but an outstanding platform where we care about every single client. Advertising on Penniless South Africa won't only give you thousands of visitors, but we share our Services on paid platforms such as Google Adwords, Facebook and other popular social networks to ensure that your ad gets proper exposure throughout South Africa.
Why not give us a try?
Advertising on Penniless is easy and user friendly. We are testing to only list major categories instead of hundred confusing categories that might lead up to you publishing your ad in the wrong place.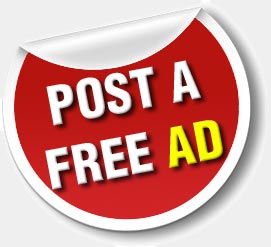 We have a support system in place so if you need personal information you can contact us on info@penniless.co.za
Happy advertising – Team Penniless
Start Browsing Ads
Place a Free Ad
Join our Facebook Page
Keywords Related to this Post
Penniless South Africa
How to sell in South Africa
How to sell on free Classifieds
Free Classifieds South Africa
New Classifieds South Africa
Selling products in South Africa
Help with selling products
Free Classifieds
Free selling websites
Where can I advertise for free in South Africa
Free selling websites
Selling stuff in South Africa
Advertising sites SA
How to advertise
Free advertising sites South Africa
Best advertising sites in South Africa
More sites like Gumtree
More sites like Olx
What is the best advertising site in South Africa
How to use advertising sites in South Africa